Level up your retail store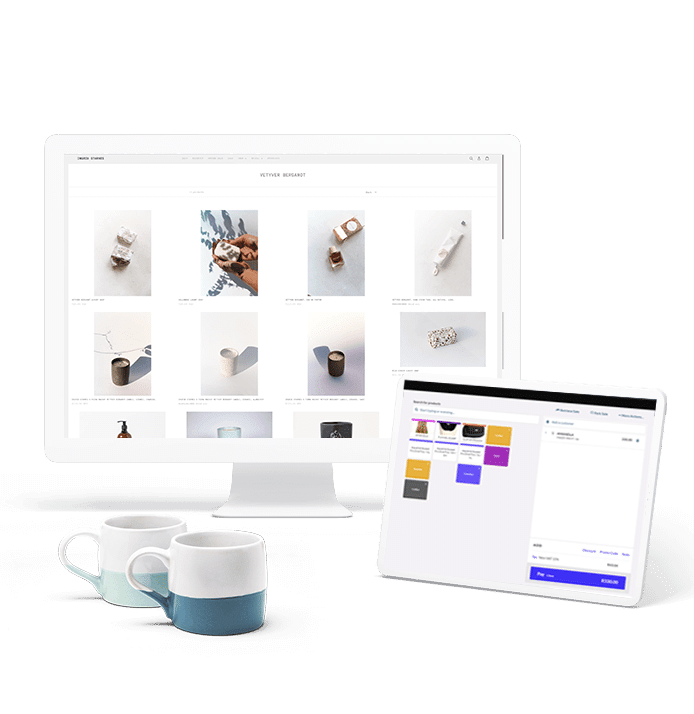 Why Lightspeed Retail POS
Are you looking to grow your retail business? Well, Lightspeed allows you to easily expand into multiple store locations, manage your stock levels and gain insights. Manage your sales, inventory, reports and stores anytime, anywhere with 24/7 access to Lightspeed.
Whether you're looking for a high-level view of your business or want to get into the nitty-gritty details, get all the information you need lightning fast with reporting and analytics in Lightspeed. With a range of customisable reports, you'll be able to make faster, more informed decisions.
Inventory management has never been simpler. Lightspeed has a range of tools to help you better manage your inventory and make better decisions. With the Vend Scanner App, you'll be able to process orders, perform stock counts and much more straight from your mobile.
Our team of Lightspeed experts have collectively implemented over 150 stores and accumulated almost a decade of experience in setting up, troubleshooting and advising retailers. We are here to guide you on your implementation journey and are excited to take your business to the next level.
With years of experience in advising clients on their hardware needs and a network of suppliers around the country, we are here to help you manage your hardware needs.
We love technology and the benefits it provides. We work with a range of industry leading cloud solutions that are specifically designed to help reduce the admin of your business and improve your processes.
Clients who love Lightspeed Retail POS
The setup and onboarding process with Iridium was seamless and straightforward. The business is always on. I don't have to see what's going on retrospectively. It's simple to use and keep track of everything. The front end is user friendly and doesn't take too much training and has basic features we can depend on, Lightspeed improves the customer experience as the loyalty programme is on-trend and easy to track. The backend systems like the website and eCommerce site are integrated into Vend which all have an indirect impact on a positive customer experience.
-
Dewald Muller, Owner of The Boxer, Cape Town
Cash up and the opening process is much faster than previous software. Also, the option to park a sale and finalise it later helps a lot. It is very easy to learn and understand the Lightspeed interface. Definitely user-friendly.
-
Franco (Event81 Salesperson), Cape Town
Lightspeed is a user-friendly point of sale that's turning out to be a real time-saver. The user interface is easy to pick up and was easy to learn, so our customers have benefitted from efficient service and records. Shelly Bennie, co-owner of Bike Yard, East London
-
Shelly Bennie, co-owner of Bike Yard, East London
We're saving time and staff costs since we moved over to this system. The team of enthusiastic young professionals understand data and customer experience and this is displayed in their service. If someone asked me whether they should move over to Lightspeed, I wouldn't hesitate to bang their drum.
-
Cathy van Rooyen, Owner of Willow, Durban
We have experience in integrating these systems with your Lightspeed Retail POS.
Please fill in this no-strings-attached form so that we can get you more information about Lightspeed for your business!
Get all you need for your business to sell, manage, report and grow.