Growth driven by accurate data, dedication and desire for disruption.
Specno is an end-to-end digital solutions business recognised as one of South Africa's top app development and user experience agencies.
Cloud based solutions for tech companies.
How we used Xero, Dext, SimplePay, Fathom to empower Specno:
Cloud-based management accounting
Data-driven advice
Simple payroll systems
SARS compliance
The start of a dynamic entrepreneurial duo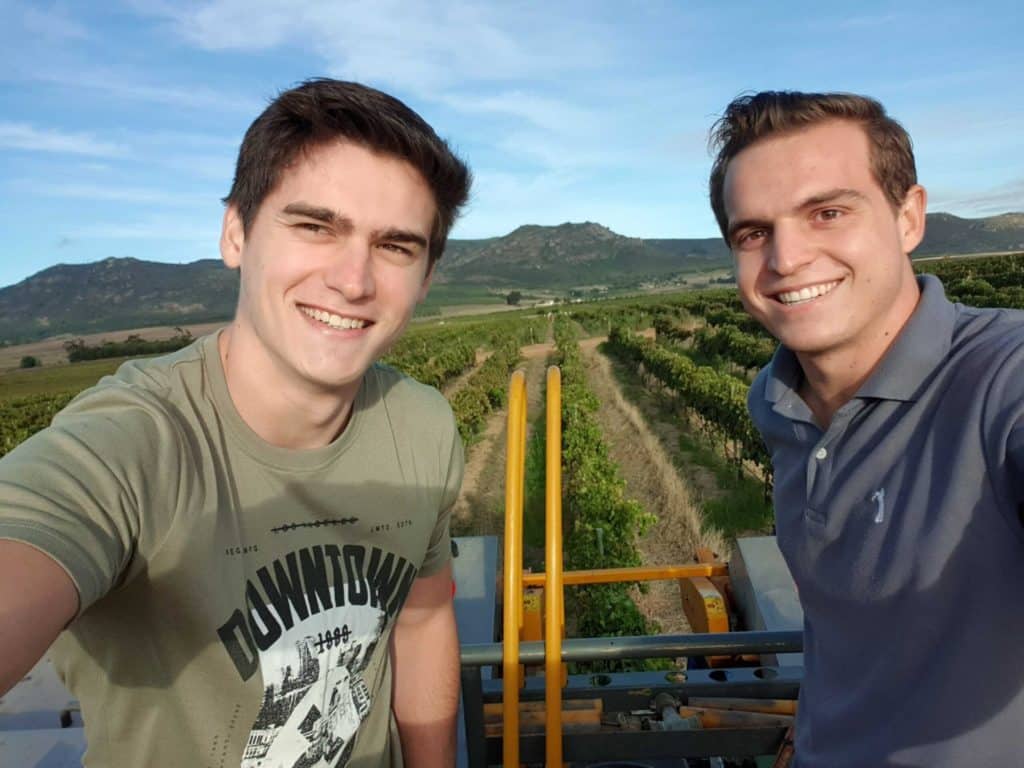 Jacques Jordaan and Daniel Novitzkas
Co-Founders of Specno
In just two years, the dynamic entrepreneurial duo of Jacques Jordaan and Daniel Novitzkas, co-founders of Specno, have accelerated the growth of their end-to-end digital solutions business and are recognised as one of South Africa's top app development and user experience agencies.
Jacques and Daniel were top students in their Information Systems class at Stellenbosch University, upskilling themselves beyond the syllabus by learning to code in their spare time. They completed two research projects for their Honours degree because they had already finished the first project within six months.
As students, they were given a short term job in their final year to write a reporting module, because they were the only two in their class who had upskilled themselves in coding. They learned from every resource available, and successfully completed the project. The happy client signed a three-month contract. Jacques moved into Daniel's hallway, sleeping on a blowup mattress, and they coded for 100 days straight. The only downtime was an hour of gym daily and minimal sleep. They signed a three-year anchor contract with Skudu, and Specno was born straight out of university. Specno moved into the Skudu offices in Paarl and within six months the team had expanded to eight. They were invited by Akro Capital to participate in a two-month accelerator programme, which led to them attending the World Agri-Tech Innovation Summit in 2020, and gave Daniel and Jacques insight into the venture capital space. They also represented Skudu at Cape Town Seed Stars and won a ticket to the Africa summit, alongside an array of African start-ups to Johannesburg. They were exposed to high impact solutions in emerging markets, met top Africa entrepreneurs, venture capitalists and ecosystem players.
Specno led the development of Wardworx, an app to help doctors manage their patients, wards and teams. The business was launched in 2020, and the app launched in 2021, and there are already 1,500 doctors signed up.
When clients put 80% of their work on pause in March 2020, Daniel and Jacques took inspiration from Elon Musk where everyone in the company became a salesperson. The Specno team banded together and found leads to keep the company afloat during the pandemic. They designed websites, offered free consultations on how to enter the digital age and how to prioritise spending on software development. Their endless efforts to survive gave them access to their first international client.
"We realised the value of vulnerability. We were going to fail and began reaching out to our network, received solid advice and strengthened our advisory network that helped push us through and survive Covid," – Daniel.
"At University you learn the theory, but you don't learn the nitty-gritty of running a business – I understood VAT, but had no idea about tax compliance and company legislation. Peter has shared a lot of advice around balance sheet insights, spending, cash flow, and scheduling of internships."
– Jacques
The duo met Simon and Peter at the Akro Capital two- month accelerator programme. Iridium was there to provide financial mentorship to all eight start-ups and to share their business wisdom. Although Jacques ran the financials, he admits he didn't have the practical experience in dealing with the day-to-day accounts.
Iridium and Specno share a passion for disruption and going the extra mile when it comes to customers. Peter was also able to share advice for hiring, sales, marketing and offer a business perspective with his experience gleaned over the years. According to Jacques accounting is not his sweet spot, so they couldn't do without Iridium providing financial services of advisory, payroll, SARS compliance, and cloud-based management accounting.
Lean development: Specno's Philosophy
Passionate about seed funding, Daniel is adamant that clients who want to follow a raise-burn model must align the development road map with venture capital. Not all founders need funding, but all founders need to align their development costs with the funding and revenue forecasts so they are building sustainable ventures and systems. 
Typically, App development burns through capital without any provision for changes, marketing and sales. Specno allocates budget for the whole project, not just development.
Many agencies bloat the system so they can extract maximum fees, while Specno's business approach is partnering with the client to offer traction in the start-up space – provide it cheaper, and with greater sustainability and with this lean approach, a Minimum Viable Product (MVP) is built in 2-3 months.
"We strip away to the bare minimum as too many features cost more. Using lean development, we see what we can prove, test traction, and experiment with revenue growth and scaling costs for positive ROI," – Jacques.
Specno will be expanding into the Netherlands soon. They will set up an office in Holland as part of a tech incentive scheme. These ambitious entrepreneurs believe that SA is the best place in the world to do digital remote work as it's in the middle of global time zones, has world-class talent at third-world country rates and other competitors in this space have bad reputations in the exploitation of their workforce and typically deliver substandard products.
Daniel is planning to launch a Lean Accelerator which would link investors to their clients and will enable a client to walk away with a product, raise capital investment, and roll the development out.
"SA is failing start-ups, we don't have investors with an appetite for early-stage investment, so we have a pipeline problem. Our vision is to present a higher calibre of start-ups to venture capitalists who will invest in earlier rounds, creating more local jobs, less brain drain, and attract foreign investment." – Daniel
Their tech stack with Iridium