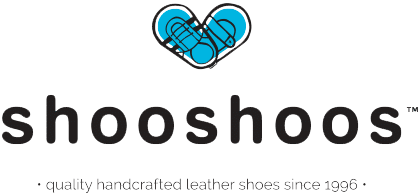 Shooshoos sells their own locally produced, high quality footwear for babies and toddlers.
Two brick and mortar stores in South Africa and an online store that sells to the world.
Checkout 5x faster than previous system
With Vend, Shooshoos is able to:
Sync stock across their shop, warehouse and online store.
Grow their bottom line using Vend reporting.
Improve customer service.
Quickly add new products.
Manage their store from anywhere.
"We started selling online as well as in-store but the stock wasn't on the same system. It was an absolute nightmare and we couldn't keep track of anything."
After starting with an outdated point of sale system, co-owner Gill decided Shooshoos needed a sleek, flexible system that would transform the business, with hopes of growing locally and abroad.
When Gill Bowen and her partner purchased Shooshoos in 2014, it was an opportunity too good to pass up. A well known South African brand, Shooshoos had been in business for over 23 years and was known for its quality design and focus on local manufacturing. Aside from being a prudent business decision, Gill was excited to be a part of the baby retail industry. "One of the biggest things for a parent is when their child takes their first steps," says Gill. "Shooshoos gets to be a part of that journey. It's very special."
Although they were excited by the brand and beautiful store, they were less impressed by the retail management system they had chosen. "This tiny little store was dominated by this massive point of sale system," Gill explains. "Loading the stock onto the system was an absolute nightmare, it took forever." The old system also didn't connect with their online store, making it almost impossible to keep track of stock.
"Vend is incredibly easy to use and train on. It's not difficult at all."
The Shooshoos team found that Vend covered all of their needs, and even better, was quick and easy to set up.
After doing some research, Gill quickly discovered Vend was perfect for her business. "It spoke to Shopify as a website, makes it easy to load stock, lets you manage from your phone on the go and it makes it easy to track sales. It was a dream compared to what we were using before." Gill also loved the ability to sell throughout the store with Vend on iPad, which would better fit their store's style and help them provide amazing customer service.
Setting up Vend in store only took a few hours, with all of their products uploaded in one go using an Excel spreadsheet. Once installed, the Shooshoos team got up and running straight away. "It's kind of self-trainable and self-manageable," explains Gill. Training staff was a breeze, and they were comfortable using the system with only an hour's training. "We haven't had any issues with the staff, or any complaints."
Shooshoos brings their solution together with the best in retail
"In terms of just admin, Vend saves us two hours a week."
Vend has helped Shooshoos save time across the board, which in turn has had an impact on their bottom line.
The Shooshoos team are now able to ring items up and complete transactions five times faster than their previous system. Returns and other requests take much less time, which has a big impact on overall customer service. The team are also taking advantage of Vend on iPad by completing transactions from anywhere in the store.
Stock management has also been a game changer. "We weren't able to do stock transfers or sync with our online store, plus many times an item would arrive in the store and wasn't loaded, and would take ages to load up. Now with Vend, the team are able to load products quickly themselves," explains Gill.
Vend's reporting has also saved Shooshoos a lot of time. "The reports are amazing, and we use them all the time," says Gill. "We have to report back to central management which used to take a lot of time, but now, we literally just download it and send through the reports in five minutes."
With all of the extra time and information available, Shooshoos has been able to grow their business. "Vend has had a massive impact on our bottom line. We're able to view anything, we're able to make changes at any time. It's just given us so much flexibility."