Do you hire people based on their fit with your company culture? Do your people understand what they mean or are they simply meaningless words agreed upon by management? Are your people's decisions led by these shared values? These are all questions that you should be considering within your own organisation as you progress on your entrepreneurial journey. A company's values are common principles/philosophies that guide a business and its team's actions.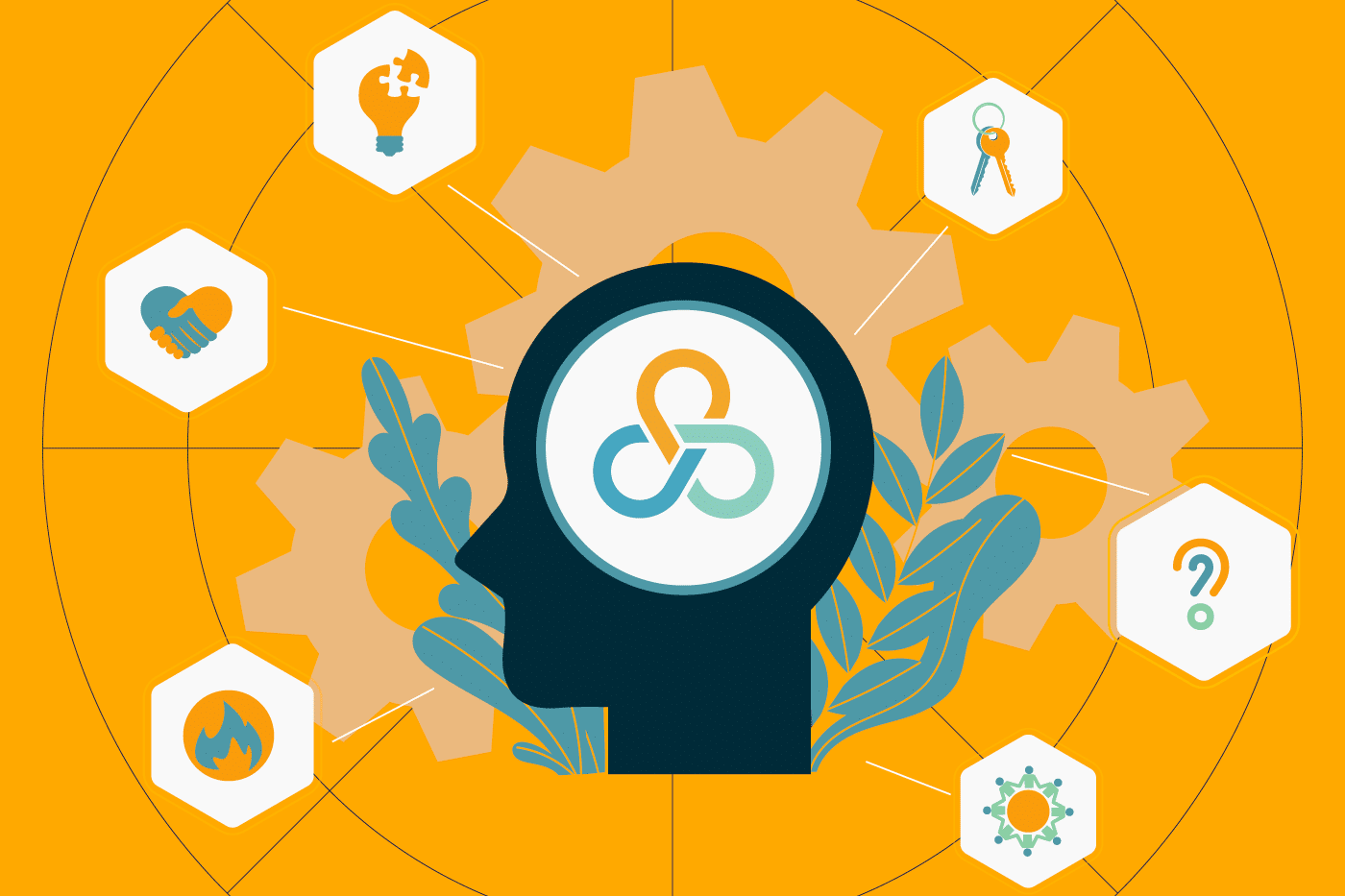 We have six core values that underpin our culture and ethos at Iridium. Below, we unpack what each means to us.
Respect Yourself and Others
We show our respect in the way we behave every day, it is the small things and the big things. It is being on time for meetings, cleaning the coffee machine after use and letting your fellow team members have total freedom when on leave by ensuring their work is taken care of while they are away. We show respect to ourselves by taking care of our health and wellbeing, getting enough sleep and putting in boundaries in our private life, work-life and professional studies.
It is vital to question and challenge what we know daily so that we can do things better and grow ourselves and the businesses we work with. It takes courage and boldness to ask questions and challenge the norm.
A key aspect of having a growth mindset is having the belief that your talents and intelligence can be developed over time. Asking more often improves our knowledge and challenges us to not just accept the status quo. We believe that having a questioning mind allows our people to adapt faster to change and become better leaders.
Partnering involves two parties, two sides but a shared vision. It is collaborative and cooperative, finding ways to help our businesses grow and adapt. We partner with our clients to support them in all ways possible by understanding their business, industry and the tech that will empower them to run their operations smoothly. We love to build strong relationships with our clients and connect them with each other in order to build a strong business community.
We believe that a partnership enhances both parties far beyond what is ever achievable by themselves. Partners understand each other's strengths and weaknesses and work together towards a common goal.
Ownership is about taking full responsibility to bring about intended results, in the same way, that the owner of a company would. It's about holding yourself accountable for the results you set out to achieve and taking the initiative to bring about positive results. It means not waiting for others to act and producing work that is of the highest quality and delivered in a timely manner.
By hiring owners, we are building a company where our people are engaged and satisfied because they thrive in a culture of autonomy.
Staying the course for the long haul. You are resolute in the pursuit of your passions. You go. You don't give up. You persist until you have achieved the goal that you set out to accomplish. Grit takes bravery and above all, the strength of character.
Angela Duckworth is the world's leading expert on "grit," the much-hyped ingredient for personal success. As Duckworth defines it, grit is:⠀
"Passion and sustained persistence applied toward long-term achievement, with no particular concern for rewards or recognition along the way. It combines resilience, ambition, and self-control in the pursuit of goals that take months, years, or even decades."

We have chosen grit as a value because we believe it is an important element in building long-term sustained success.
We have a talented and diverse team that creates the amazing service we offer. Teamwork to us means collaboration and skill sharing. We hire team players who look outside of their own work to help their fellow team members, to learn and share from one another. We are stronger together as a team and have regular team events to ensure we are thinking as a team. Whether it be hiking, laser tag, pub lunches or ice cream trips, we love catching up socially with the team.
How do we instil our values within our team?
We look for our values in our new hires. Our hiring process involves interviewing candidates, taking them through a simulated work day with our team, a final interview with the directors and a psychometric assessment. During this process, we are looking to identify whether a candidate displays the right attributes that align to our values.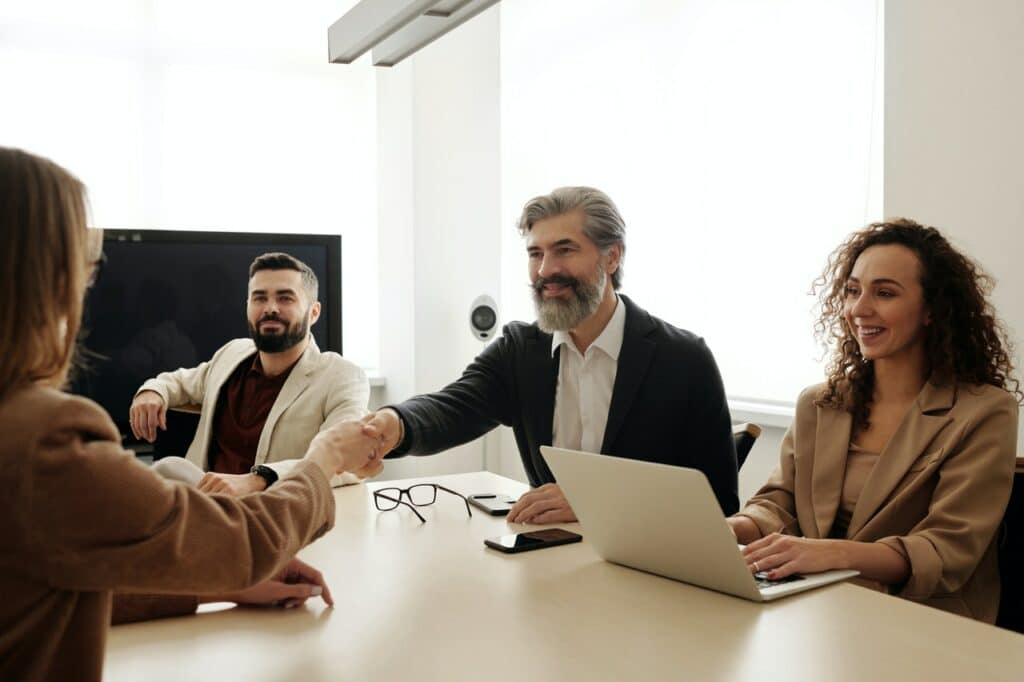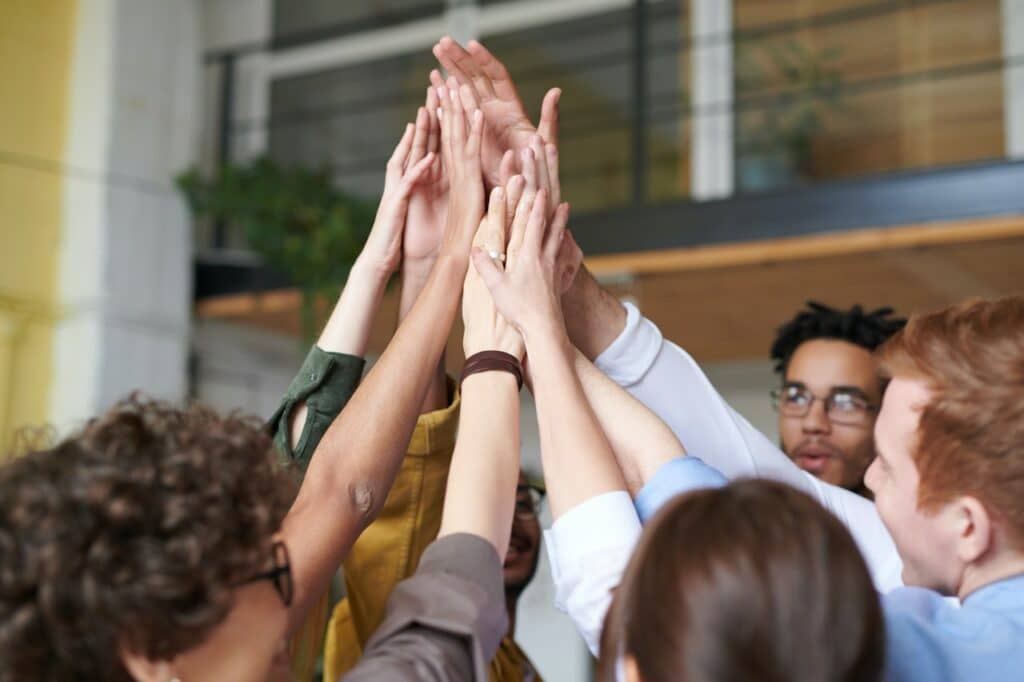 During the year, we hold values themed months where a specific value is highlighted and an event created around the value. As an example, we've had a Grit hike and a Question Things pub quiz.
We've created a Slack Channel where team members are sent virtual high fives for showcasing a particular value. Our quarterly reviews include a section where each person needs to reflect on their quarter and how they lived the values.
At the end of the year, we hold a Values Awards ceremony whereby the team votes for each value award nominee and for an overall values award winner for the person who has held up all our values for the year.
For us, our clients we take on need to align with our values and culture. We use the analogy that we are not a Pick n Pay, but rather a club. It is important to us who we work with and what they stand for as we want to ensure our client's vision and values align to that of our own.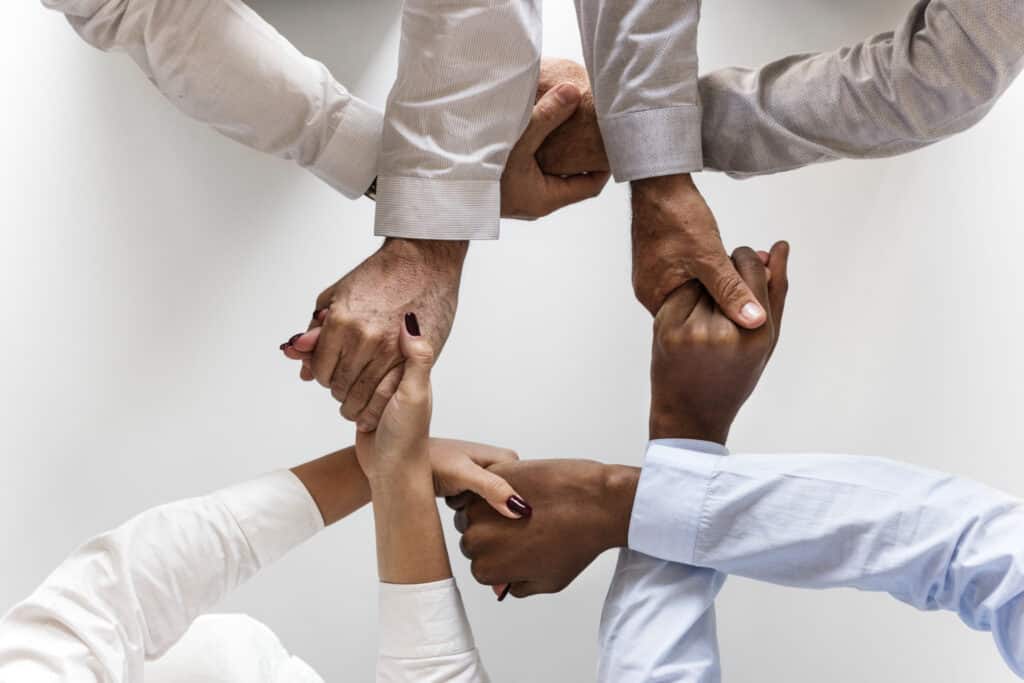 Having a strong foundation and a shared approach to things makes teamwork and client partnerships cohesive. In our vision of building our entrepreneurial community, we know we need to find the right people who share our values and vision. Building a cohesive team that is aligned with your values is essential to growing a healthy organisation that talks the same language. This is a process and not an outcome. Be intentional about putting in place initiatives that help drive your team's actions in a way that promotes your company values. Celebrate your people for living up to your values and keep talking about them.