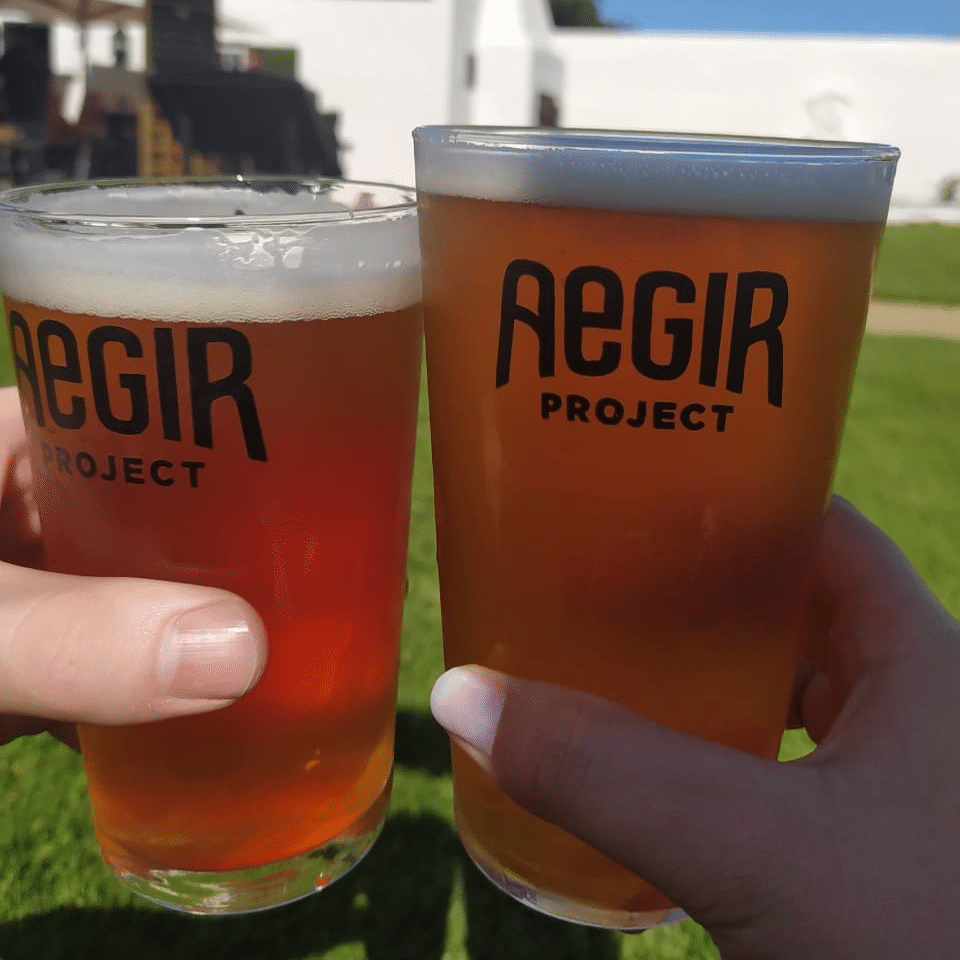 We started 2020 blowing out candles, celebrating the birthdays of seven Iridium team members and welcoming six new people to our CIMA trainee program. 
Little did we know that three months later we would be creating a virtual field hospital for all those businesses suffering under the impact of Covid19; that Zoom would be the new norm, we would become funding guru's and we would be working from home in our PJ's. 
The Iridium team were sent into 2 weeks before the hard lockdown in SA. All were well-stocked with gin, chocolates, T-shirts and sanitiser, unaware how precious these commodities would become.
Looking back on the year, we got to the end of 2020 and wanted to share in celebrating our clients' and our own successes.
Our dedicated information hub connected business owners with essential business survival tools in the time of Corona. We set up a TERS focus support team who helped over 60 clients receive this emergency funding monthly.
Peter and Simon were acknowledged for their pioneering work in supporting clients and were invited onto sixteen different webinars during the year to talk about a range of topics. Some of these were business resilience, well-being at work, going digital, evolving advisory and building a modern firm as well as how to access funding.
Throughout the lockdown we internally held many Zoom meetings to check on everyone's mental and emotional well-being. We participated in MyGrow EQ building and held weekly check-ins to ensure the everyone at home felt the support of their teammates. We also had Helene Smuts from Credo Growth conduct a workshop with us. We learnt about transactional analysis and the different ego states, drew some ego-grams and learnt more about ourselves and how we relate to each other.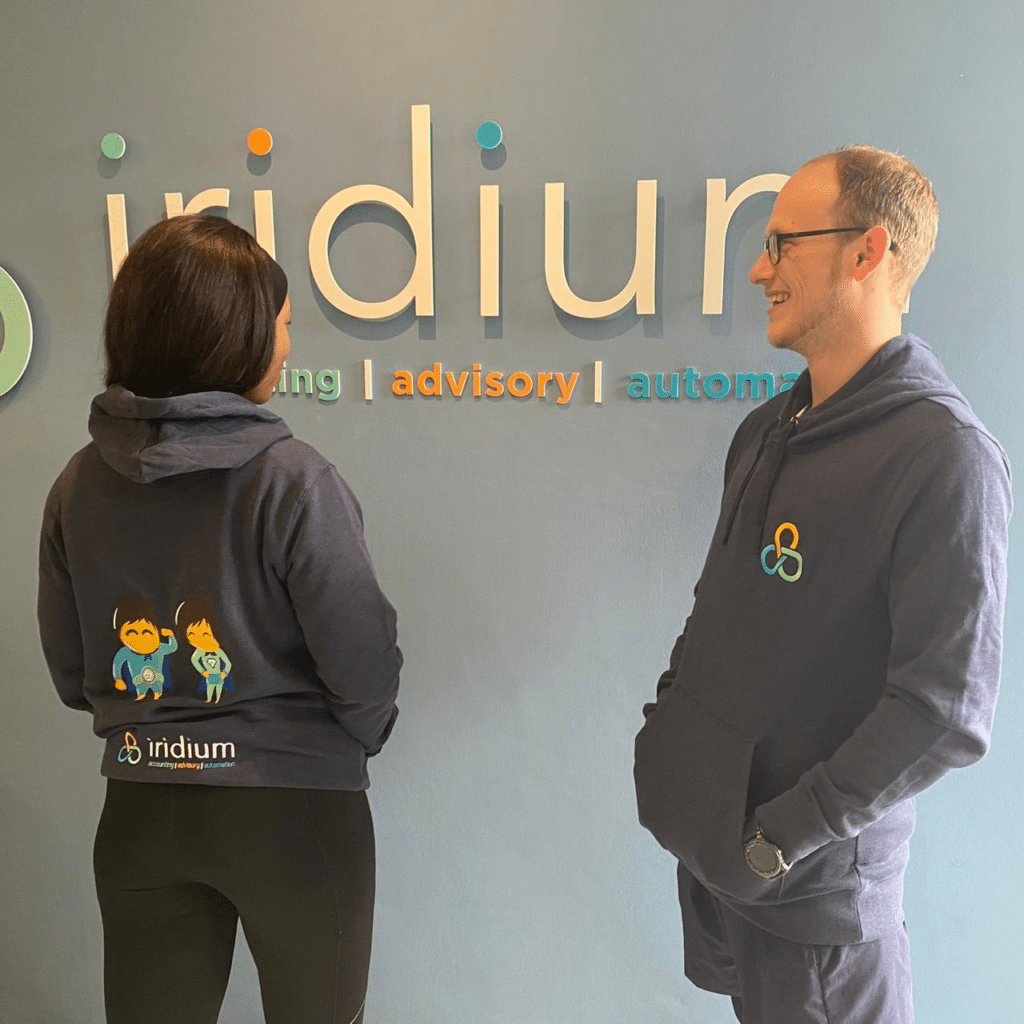 We're expanding our floorspace and team size for 2021.  Via our meticulous university selection process, we've hired nine students who will start in January in our new office space, which has expanded from 185SM to 500 SM. We are currently decorating the new space and will showcase the stylish new extension when complete. We have also welcomed our our first ever People Success Manager and look forward to the development and growth of the team with this new and exciting branch of the team.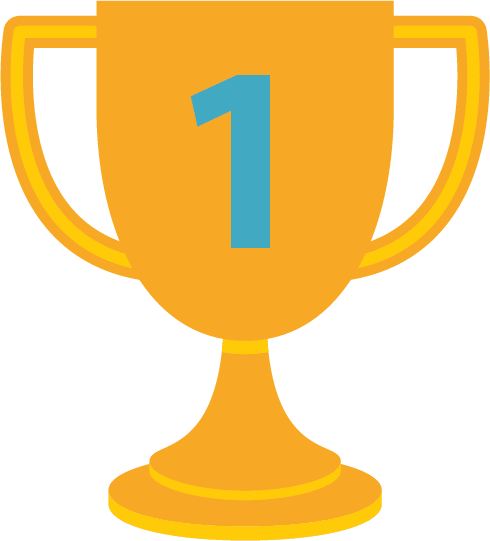 We would like to congratulate a few clients on key milestones achieved this year in their own spaces.
Yokico opened 6 new stores

Xciter Sports opened in Cape Town

Veldskoen Shoes launched in 19 new countries

SweepSouth expanded into outdoor cleaning, caregiving, heavy lifting and fixing & maintenance

Yoco launched the Yoco Neo Device, their own online payment gateway and a small business recovery monitor

Practice Ignition officially launched in South Africa

Gorilla Sports officially launched in South Africa

X-Chequer Fund Management received the

Market Neutral & Quantitative award by Hedge News Africa

Hannah Lavery won both the Nedbank Business Ignite competition, the Best Branding Award (Kamers/Makers) and the

AWIEF

Young Entrepreneur Award

.

Boxchamp evolved to Octiv Fitness

Rental Connect evolved to ReOS

Many of our clients launched their own online stores and played their part in providing essential goods and services.
Iridium's 2020 in numbers
Webinar speaking engagements
Wordfees: die laaste fees.
We attended Wordfees in Stellenbosch, audience to some amazing productions and rocked out a concert in the gardens, which was legal at the time.
Once a month our teams are encouraged to dine out together and as soon as they were back at the office, they certainly did. Aegir fish and chips, sushi and pizza's at the Toad down the road are all the favourites.
Having wellness days to take time for mental wellbeing were especially encouraged. One tradition is celebrating snow day. When we have snowfall in the Cape, we venture out to go build snowmen, revel in the surroundings and cool some beers in the ice. Wellness days can also mean time with family or time with Netflix. 2020 was certainly a year where wellness was encouraged to keep our team going strong.
Zooms or Zuddles (Huddles over Zoom) became our new wellness check-in and proverbial watercooler chats. We played games, had gin o'clock, got vulnerable with the team sharing our challenges, plus some good news like engagements, pregnancies and personal milestones.
Nominated as Xero partner of the Year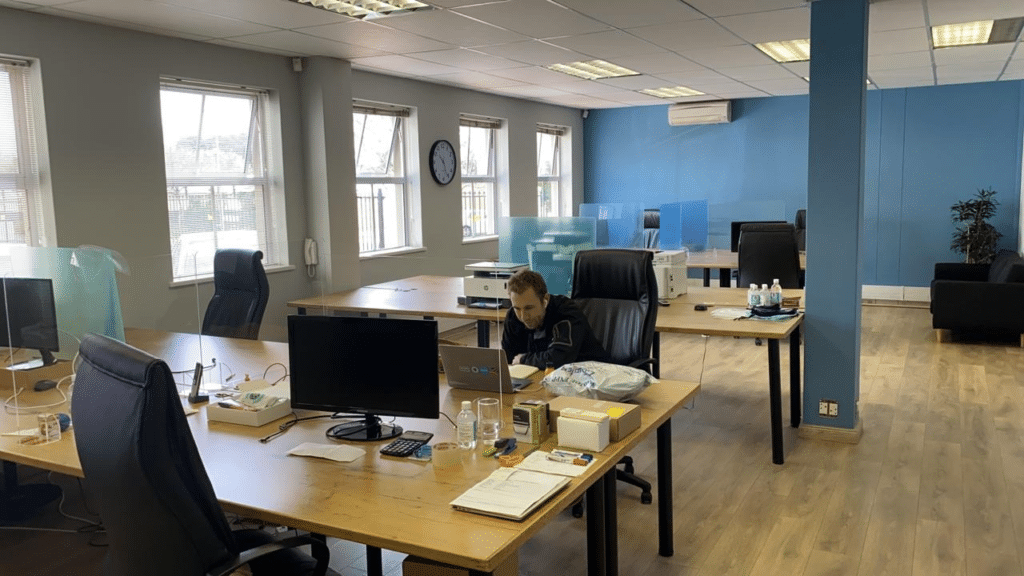 We returned slowly to office in September and safely had lunches together – burgers from Harvest, ice cream cakes from Kristen's, bagels and chocolate sticks from Cape Point Bakery.
We we able to spend two days together on the year end celebration which started off zip-lining around the Grabouw mountains. The longer zips were over 300m long and the views were incredible. The two mom-to-be's  went for some spa spoils at Old Mac Daddy and joined us later for our Peregrines pies. 
After the thrills, we enjoyed some time braai-ing and relaxing by the pool at Trails end. Some people took on the climbing wall as a challenge to summit, which provided great entertainment. The next day we had an awards ceremony for the values awards winners, a review of 2020 and our vision for the future. We ended off our adventure with some canapes and wine in the vineyard of South Hill Wine Estate. We had some delish lunch and played some lawn sports to end off our time together.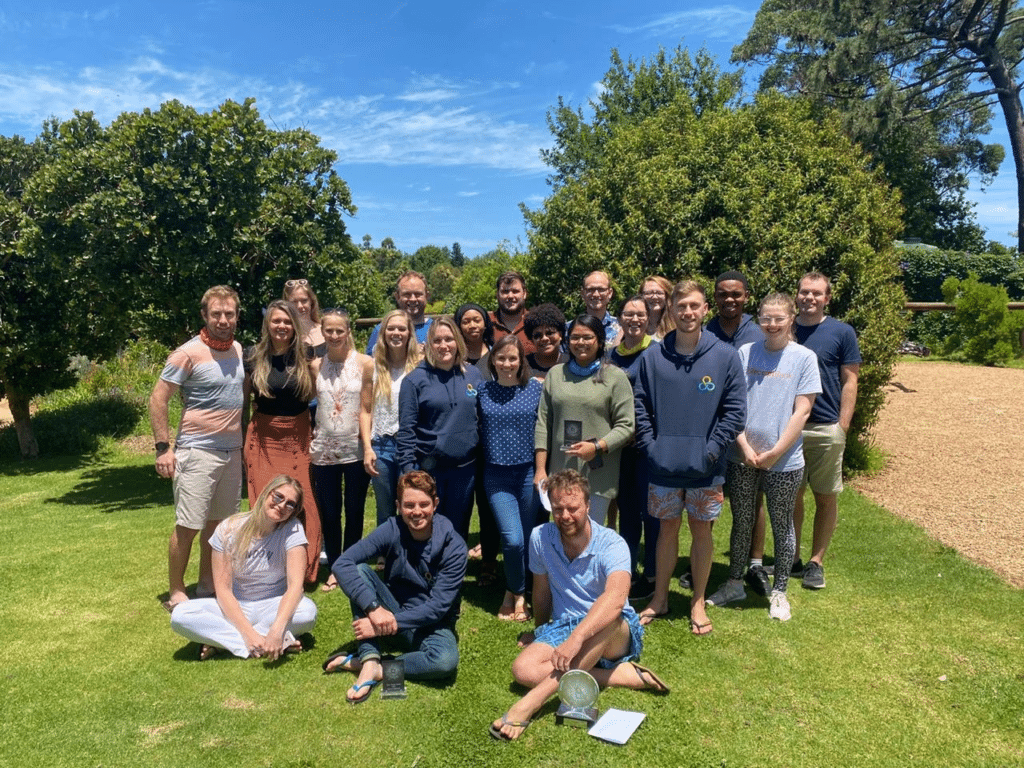 Our grit and great office humour has kept us together as colleagues and friends. We have shared in weddings, in losses, in frustration (at TERS), in laughter, in games and in sympathy. We have shared the triumphs among the team of diverse and talented people. 
To 2021, here we come!
The Rest of Our Photo Album