Our business vision is to empower entrepreneurs to create a better future for all Africans. In keeping with this vision, we are really proud to partner with a number of incredible entrepreneurs who are helping provide essential goods and services to fellow South Africans. Below is a list of a few that you can help support and who would love to sell you their goods and services.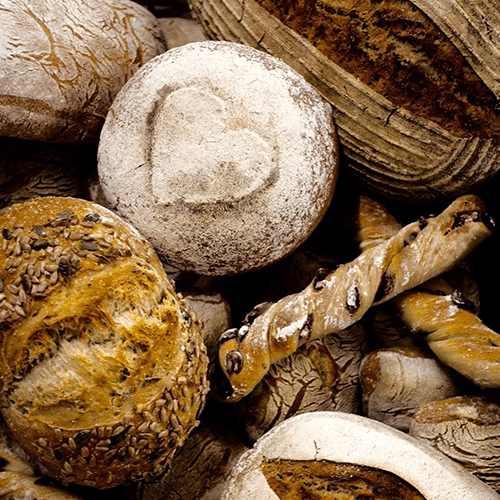 Freshly Baked Artisan Bread
They started as a small bakery in a house on Beach Road in Scarborough. Customers walked through the yard to buy their daily bread, and often hung around for a bit, chatting or just enjoying watching the bakers do their magic.  At Cape Point Bakery we believe in real bread. Bread with no artificial enhancements or dubious chemicals added to it – bread that has both nutritional value and wonderful flavour.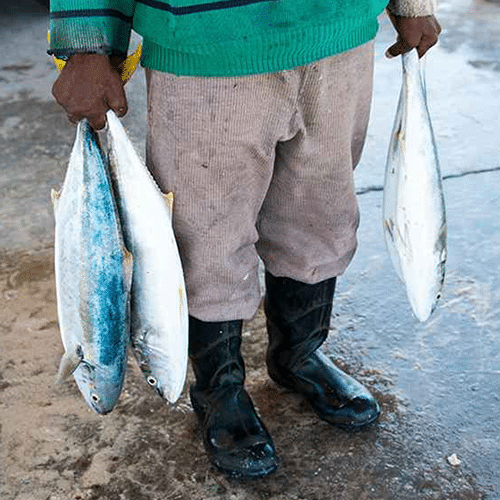 ABALOBI, as a mobile app suite and programme, is aimed at social justice and poverty alleviation in the small-scale fisheries chain, transformation in the way we produce knowledge, stewardship of our marine resources, and resilience building in the face of climate change. Promoting traceable, storied seafood by empowered small-scale fishers from hook to cook, in a manner that is not only ecologically responsible, but also socially fair. Because who fishes matters.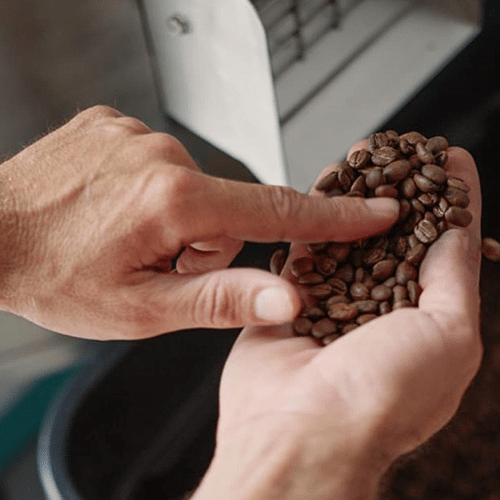 Coffee Beans & Ground Coffee
We are convinced that the purpose of coffee is to bring Joy to us humans. This Joy can be experienced long before that first sip when you connect with the right people. Coffee is nothing without a massive community of crazy passionate coffee geeks. May our coffee bring you Joy and help you bring Joy to others. If you are looking for a cup, a bag or a coffee partner. Coffee makes our world go round.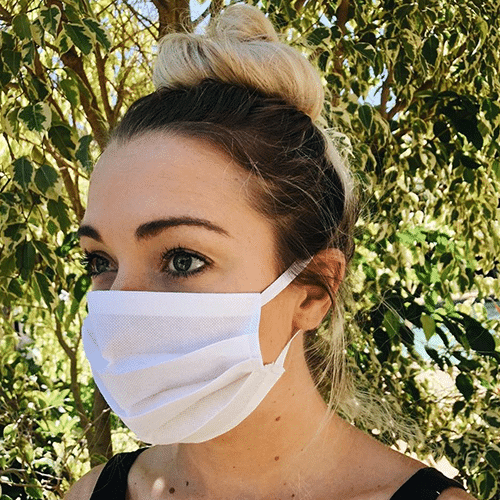 ROWDY Bags is a South African-based leather bag manufacturer that has redirected a portion of our skilled team to work on reusable face masks in response to the ongoing coronavirus crisis. Face mask straps loop around the ears to secure the mask on the wearer's head. The shell fabric helps block large-particle droplets, splashes, sprays, or splatter that may contain germs, keeping it from reaching your mouth and nose.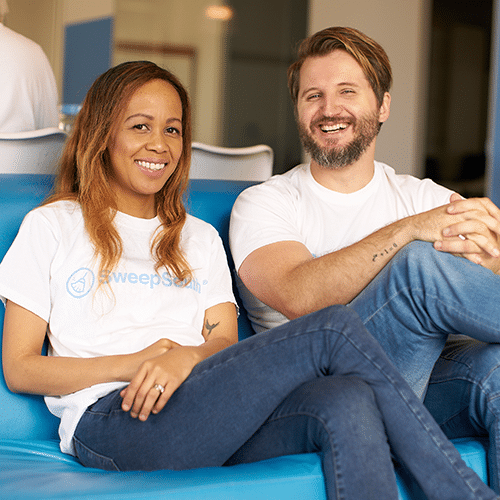 Hygeine, Food & Beverage Products
SweepSouth is SA's most convenient way to get a home cleaning. While you can't book top SweepStars on our app or website right now, you can have home cleaning, Personal Care and Food and Beverage products delivered. SweepSouth is bringing harmony to homes across South Africa with a fresh approach to home cleaning services.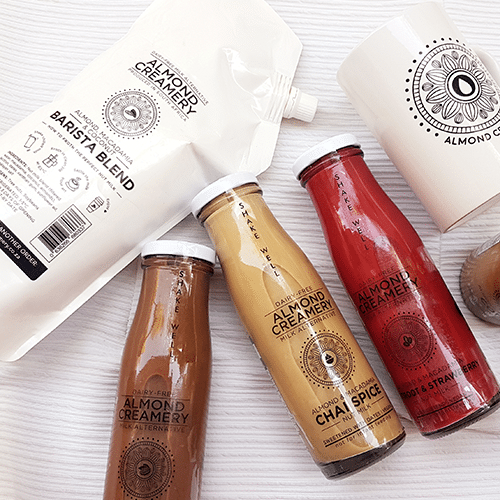 Almond Creamery is South Africa's home of locally made plant-based nut milk. Our milk is made fresh with zero preservatives and a whole lot of REAL nuts sourced from local farmers. We focus on the good, leave out the bad and don't hold anything back, especially all those healthy fats, proteins and minerals. At our very core is a passionate team that cares about protecting the environment and living a healthy lifestyle.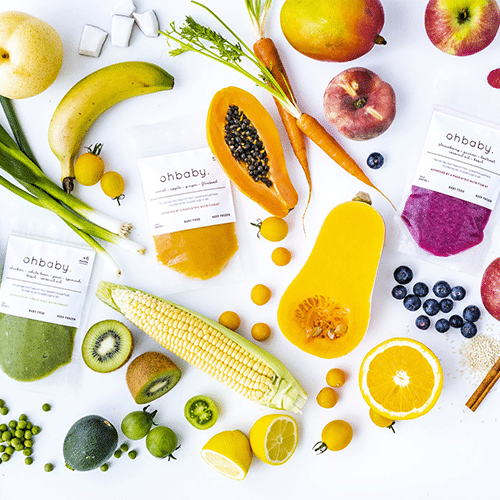 REAL BABY FOOD, DELIVERED TO YOUR DOOR. Ohbaby is a nutritionist-approved, science-led baby food brand that believes in convenience without compromise. Our chefs craft delicious flavours to stimulate tiny taste buds while paediatric nutritionists ensure each meal is balanced to provide the right mix of nutrient-dense ingredients that support your baby's body and mind.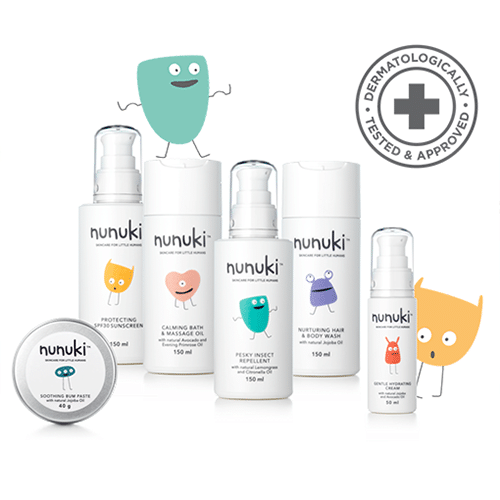 Nunuki skincare allows you to give your little one the very best care without compromising on fun. All our Nunuki products have been tested by moms on their little humans to ensure that they are amazing. Nunuki Skincare is the passion-project of a mom who works with a panel of experts and one of the best pharmaceutical companies in South Africa to develop unique skincare formulations, containing natural active ingredients.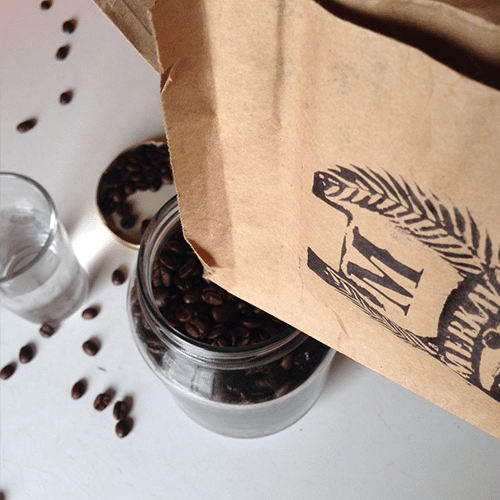 Coffee Beans, Grounds, Pods & Oat Milk
We all know coffee is essential. We are registered and still supplying you with all the coffee you need. Normally our coffee does all the talking for us so our words are few but from the heart. It's simple:
WE LOVE COFFEE, WE LOVE PEOPLE, AND WE LOVE OUR COMMUNITY.