SHARP OPERATORS GROW FASTER WITH KOUNTA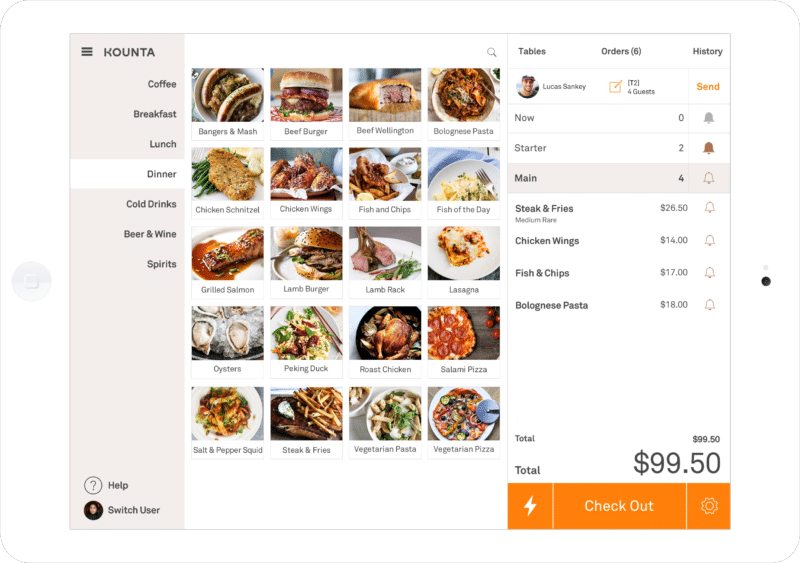 Break free from the restaurant, kitchen or office. Kounta is cloud-based POS software, so you can sign in and work from anywhere. Easily access your reports, products, and always have the latest data. Kounta accepts orders from any location and centralises them in your point of sale, making it easy to take payments, print receipts, print production dockets, and run reports. Take orders regardless of whether you have internet access or not. Orders are saved on the device and synced to the cloud next time you're online.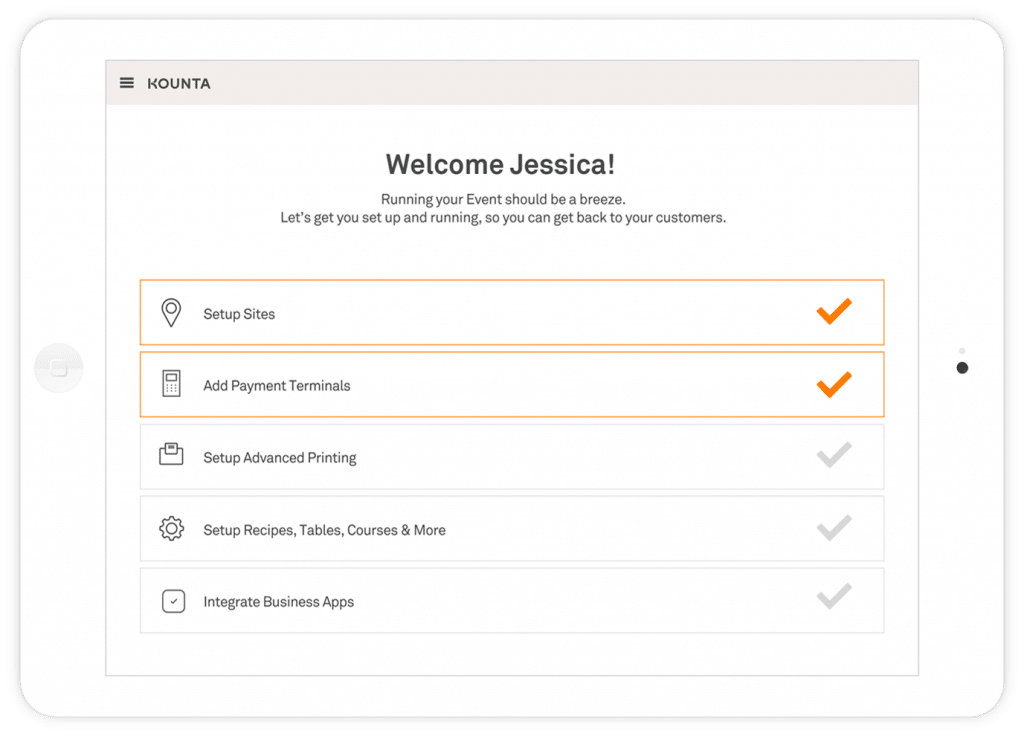 Simple to set up, learn, and manage, Kounta POS is full of powerful features to help you improve service, sales, and efficiency, while reducing costs – without all the headache of slow moving or overly complex systems. Managing your customers, suppliers and inventory has never been easier.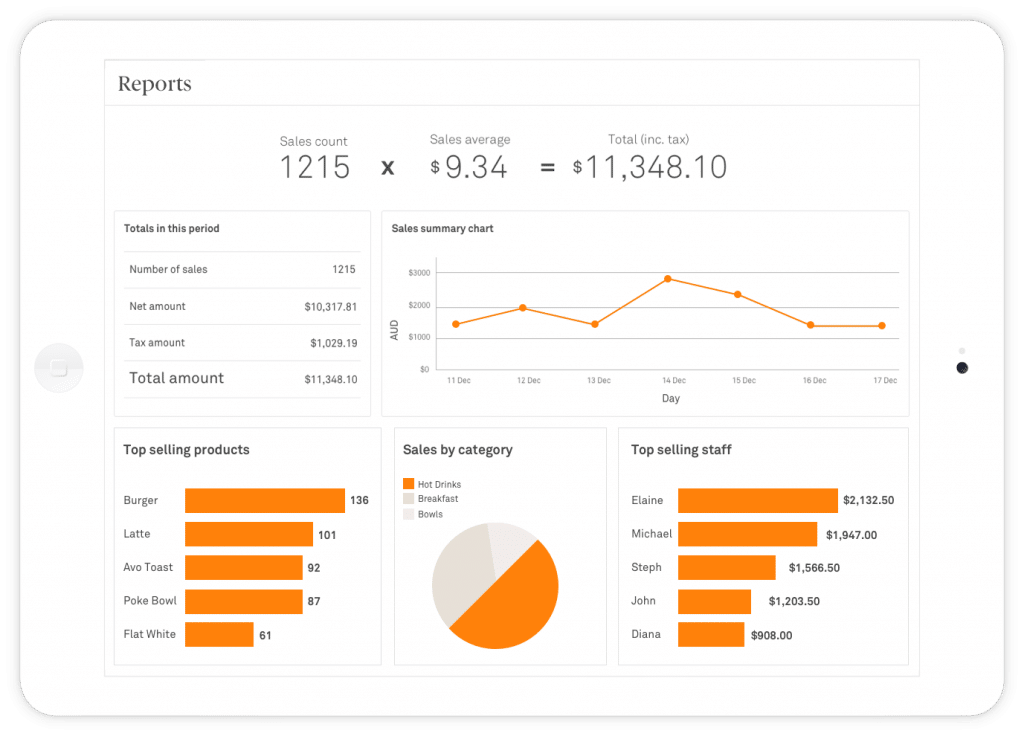 Get the data you need to make fast, informed decisions with Kounta Insights – and take the guesswork out of running your business. Track everything that's important to your success in real-time, across sites, wherever you are.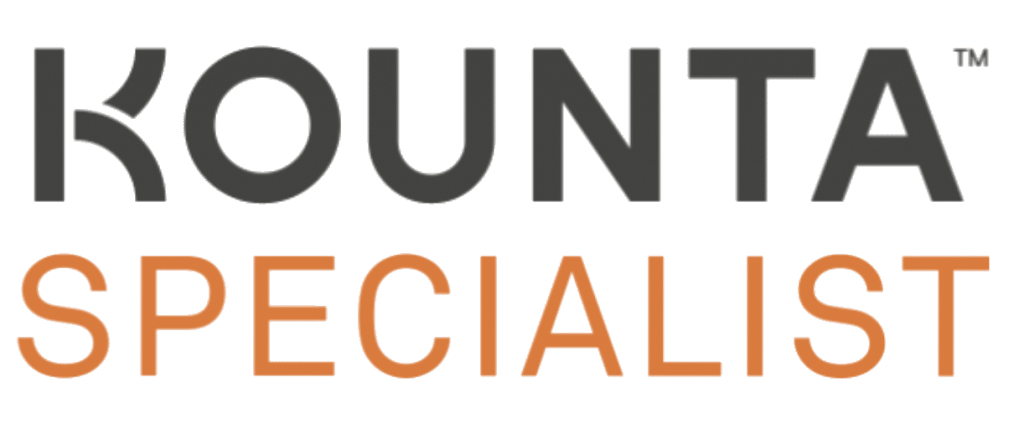 Being Certified Kounta Specialists, you can be sure that you are in safe hands. We love Hospitality and love the Cloud. We'll get you set up on Kounta, provide training to your staff and provide ongoing support when required.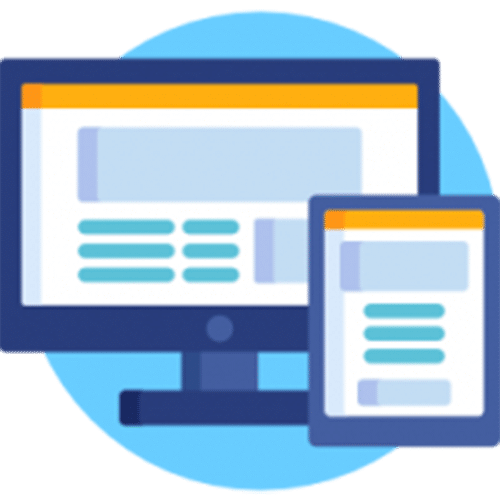 We partner with the top hardware resellers in South Africa to provide you with the best POS solutions for your business as recommended by Kounta. We have the full range of hardware to get you going and have spent hours troubleshooting to cover you when problems arise.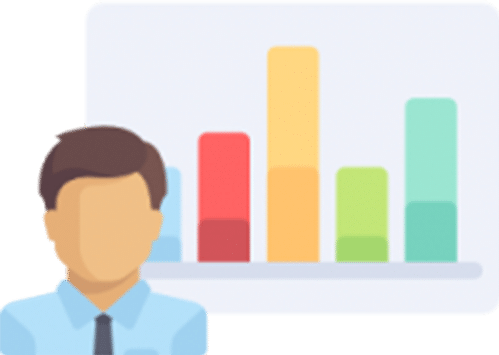 Add-On Financial Specialists
Apart from having great systems knowledge, we're also a team of financial professionals who would love to partner with your Hospitality business to help manage your finances better. With great cloud tools like Xero, Dext and SimplePay and our all-inclusive, fixed-fee accounting package, we are able to help kickstart your business and provide you with the support you need.
Drop us a message and we'll get back to you!
Get all you need for your business to sell, manage, report and grow.